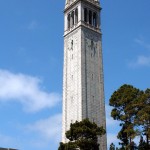 A new study by an assistant sociology professor at the University of Miami finds whites in California define meritocracy differently for themselves than they do for Asian Americans, reports Inside Higher Ed.
Frank L. Samson found that white California adults favor a higher emphasis on grade point averages and higher test scores.
But when looking at Asian Americans and informed that Asian Americans make up twice the proportion of undergraduates than their population, white California adults favor a reduced role in grade point averages and test scores.
"While the principle of fairness may be a driving concern in people's attitudes towards policies such as affirmative action, social welfare, and fair housing, the malleability of white respondents' attitudes towards the importance of university admissions criteria in response to racial considerations indicates that public opinion about the importance of such criteria is anything but fair, " said Samson.
You can get a deep analysis of Samson's study in Inside Higher Ed.