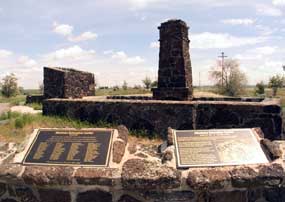 Nearly 70 years after it was shut down,   a long lost temporary incarceration camp for Japanese American  has been rediscovered.
The News Journal reports the camp in Rupert, Idaho was uncovered by Oregon researcher Morgan Young after he read a one paragraph article in the "Minidoka County News" from 1942 placed online.
The camp  was opened just a month while workers put the finishing touches on the Minidoka incarceration camp (pictured left) in Minidoka, Idaho.
"None of us knew that it was here," Minidoka Museum official Ginger Cooper said about Rupert.
You can read more about Rupert's short history in the News Journal