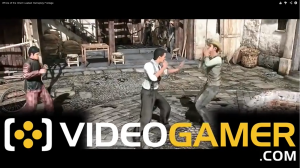 A video game being produced in Australia and that could likely be sold in the United States is being slammed as racist because of its title, Whore of the Orient, reports Tech in Asia.
Jieh-Yung Lo, a councilor in the city of Monash objects both to the words "whore" and "Orient."
The O-word is very similar to the N-word for African-American communities, said Lo.  "It's a 19th century racial-colonial conception and it's especially painful for older people in the communities. That was a very bad time in China, and people don't want or need to have that dragged up."
This became a public issue because public funds are being used to subsidize the making of the game.
What do you think? Would this become such an issue in the United States? Would you equate the O-word to the N-word?