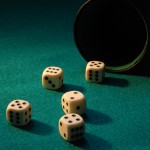 A professor at the University of Buffalo has announced he will undertake research looking into gambling among the elderly in the Asian American community, reports Asiance.
"Even though gambling may have some positive effects in the lives of older adults by providing socialization opportunities and relieving boredom, it also increases the incidence of problem gambling," says Wooksoo Kim, associate professor of social work. "It can significantly reduce the quality of life in the late adulthood of Asian immigrants."
His goal is to gain a deeper understanding of problem gambling among Asian Americans, suggest preventative measures and provide a measuring stick to gauge the effectiveness of these preventative measures.
You can read more about his research and his concern that gambling also can lead to deteriorating health among Asian American senior citizens in Asiance.