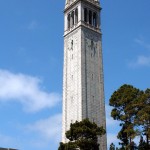 A new program is underway to encourage more low income students who score high on standardized tests to apply to select colleges, reports the NY Times
New research from Stanford found many students in that situation do not even bother to apply to college.
Every low income student who scores in the top 15 percent in their test scores will now receive a packet from the College Board on top colleges.
The packet will also include fee waivers to six colleges of the student's choice.
One professor from Columbia called high achieving high school students who don't graduate from college "an untapped resource."
You can read more about how academic fee waivers can greatly influence a students choice in the NY Times.