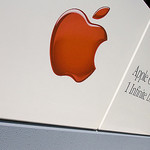 Cupertino, the home of Apple south of San Francisco, has shifted dramatically in 50 years, reports Patch,
From the 1960's when it was exclusively white to today with its Asian American majority, Cupertino has experienced a huge cultural shift.
Today signs in various languages, festivals celebrating diverse cultures and residents of various backgrounds live relatively harmoniously side by side.
While tensions remain, they have eased significantly.
"When signs started going up in Chinese…long-term residents were like going 'what is this all about?'" said Mayor Orrin Mahoney,
Mahoney recalls when the shift first began in the 1990s.
"There were two groups and they were pretty separate," stated Mahoney. "I got some earfuls of stuff that I didn't particularly want to hear. There was one guy who was very racist."
During that time, Cupertino experienced a 16 percent rise in its Asian American population and a 17 percent drop in the Caucasian community.  The pattern continued until today Asian Americans make up 60 percent of Cupertino and whites 30 percent.
"First it was the Anglos, then it was the Chinese, now it's the Indians, who knows who will be next."said Vice Mayor Gilbert Wong.
You can read more about the transformation of Cupertino and how it has eased the tensions in Patch,