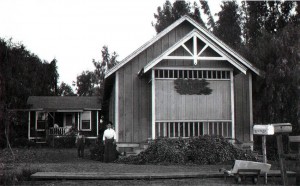 The Huntington Beach City Council on Tuesday paved the way for the demolition of the oldest Japanese Presbyterian church in Southern California, reports the blog Historic Wintersburg.
The council voted 4 to 3 to support the rezoning and demolition action and to certify the Environmental Impact Report.
While the clock is ticking, the preservationist effort did get a lifeline. The Council gave them 18 months to raise the funds to relocate the historic structures or to possibly purchase the land.
The council Tuesday night essentially rezoned the land for commercial and industrial purposes, but there are no immediate plans for the property.
You can read more about what the Historic Wintersburg Preservationist Task Force plans to do next in the Historic Wintersburg.