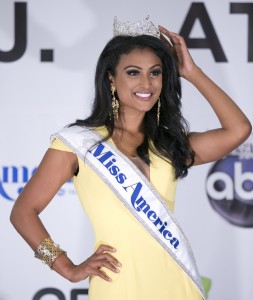 The results of a questionnaire by Asian American Studies students at the University of Connecticut exposed deep seeded prejudices held by students about their thoughts on patriotism and the qualities that define Americans, reports The Daily Campus.
When asked what it means to be American, many used terms like patriotism, upholding American values and love of country. Many referred to America's melting pot and said ethnicity did not matter.
They were then shown a picture of Nina Davuluri, the current Miss America and the first Indian American to hold that title. Many did not recognize Davuluri. They were asked if she looked American and many said no.
What explains the contradiction of not connecting being American to any specific ethnicity and their conclusions that Miss America did not look American?
You can read the conclusions drawn from the questionnaire in The Daily Campus.