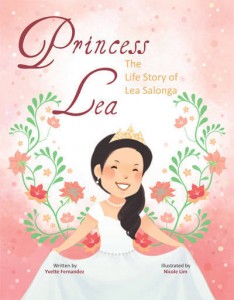 Lea Salonga has come a long way since auditioning for a role in the King and I at age 6, reports ABS CBN.
Her life journey into an international star is told in a new children's book, Princess Lea, by Yvette Fernandez.
Salonga recently introduced the book with her daughter Nicole and mother Ligaya at her side.
"My daughter is enjoying this very much. She's like, 'Is it weird? There's a book about you?' I said, 'No, it's not weird. It's fine.' She's in a very unique position that her mom has a book about her," she said.
You can read more about the book launch on ABS CBN.