Talented Asian Americans denied an opportunity in Hollywood are escaping the Southern California sun for the friendlier confines of Asia, reports Policy Mic.
Such stars as Maggie Q (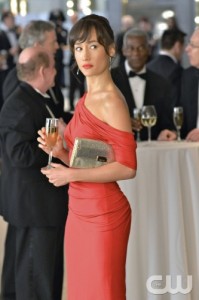 pictured) left Hollywood to get her big break in Asia before returning and landing good gigs back in Lala land.
Actor Russell Wong did the same thing, as did Daniel Henney. The only difference is Henney (featured in clip below from Shanghai Calling) decided to stay in Asia and take on English speaking roles in Korea and Hong Kong.
Asian American singers have also made it big in Asia, notably Tiffany of Girl's Generation.
You can read about the development of all these stars and more in Policy Mic.