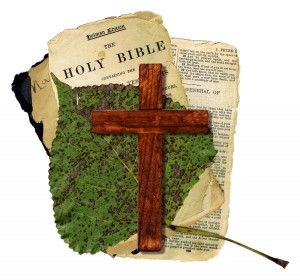 When you think of the Asian American Christian church, what do you think of? Now think about the African American church? Quite a difference, isn't it?
The Asian American church lacks an identity that other groups have.
"I think its very very important that people understand that Asian American faith is not just bland Christianity." said rap artist Jason Chu to Huff Post Live.   "Its not just fitting in at a white church. Or trying to go and learn the way the black church has that passion. but actually telling our stories and talking about how the gospel narrative of Jesus Christ speaks very particularly into Asian American needs and concerns that are sometimes overlooked. Sometimes not even acknowledged."
Chris Chen, a producer of the movie Linsanity, says he saw a bit of that in fan reaction to his movie about Jeremy Lin, and the interwoven stories of Lin's basketball career and his life as an Asian American Christian.
"A lot of people who responded to the film were Asian American Christians," said Chen.  "Obviously we hope that Christians in general would respond to the film, but I think there was some curiosity, hey does Jeremy worship the same God. Do you have the same theology that some of the stuff that we do. So I think that's an on going conversation."
You can watch that on going discussion on Huff Post Live. It's worth it if for nothing other than to watch Chu's rap on Asian American coolness.