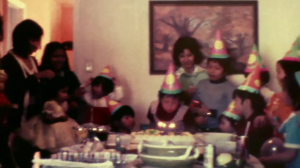 You may have a piece of Asian American history sitting in your closet or garage and not even know it.
According to Colorlines,  the Center for Asian American Media is asking for old family home movies it plans to digitize and share in a public archive.
"Our mission is to present stories that convey the richness and diversity of Asian American experiences and home movies are an unacknowledged, and yet rich, part of that history," CAAM Executive Director Stephen Gong says. "We hope to inspire future generations and connect them to the past and to the visual record of how earlier generations became Asian American."
Anyone who participates in the Memories to Light project will receive a DVD copy of their old home movies in exchange for the donation of the film.
You can get an application for submission  along with more information at the CAAM website.
You can also learn more in the brief video below.