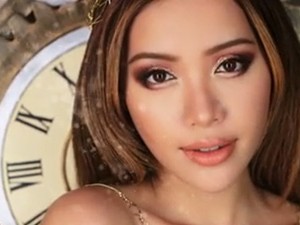 Asian American beauty consultant Michelle Phan is featured as herself in a new Diet Dr. Pepper commercial.
The Vietnamese American has more than 5 million subscribers on You Tube giving out beauty tips in instructional videos.
The endorsement of Diet Pepsi is the latest milestone for Phan who was born in Boston before moving to Tampa.
Phan graduated to You Tube in 2007 after first launching a blog in 2005 and posting videos under the name Rice Bunny on Xanga.
She wrote on her You Tube page "I have big news to announce! It's been hard to keep a secret, but I'm thrilled to share with you that I've partnered up with Diet Dr Pepper! This is the commercial that we made together. Thumbs up."