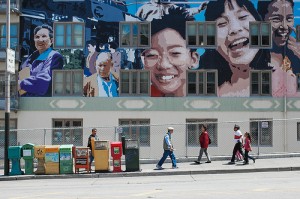 New statistics compiled by the Center for Disease Control confirm that Asian Americans adults are the least likely in the United States to be overweight, reports the Los Angeles Times. (photo by jakubkadlec)
The threshold of being considered overweight is a body mass index of 25. Just 38.6% reached that threshold compared to 66.7% of whites, 76.7% of blacks and 78.8% rate among Latinos.
However previous studies have found the BMI index of Asian Americans masks other problems.
Asian Americans have a lower BMI threshold for being at risk for diabestes and heart disease.
Filipino Americans on average also have a higher obesity rate than other Asian Americans.