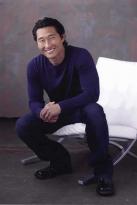 It's a game many Asian Americans have played.
It's tempting to point out any Asian you see on television or in the movies.
I even take it to an extreme and point out any Asians I see in the credits.
Estelle Tang in her blog for Salon gives the game a name.
She simply calls it Asian because that's what she's been shouting out every time she sees one for the last 20 years.
Many of us have the desire to see people like ourselves in the media.
When we do see somebody, its worth noting.
Certainly there's been more opportunity to shout Asian in the last few years.
With the increasing numbers has the representation and image of Asian Americans improved?
Read Tang's blog and let AsAmNews know what you think.