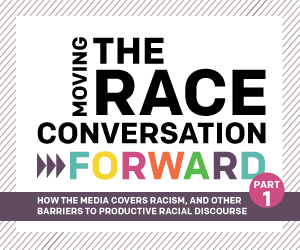 An analysis of news articles centered around race by Race Forward has found two-thirds of those stories fails to consider has systematic racism factors into the story.

Instead those stories focus on racial slurs and individual racism.

The report looks at initiatives being launched to challenge notions of race and racism.

The brief video below provides a good overview of the report. Then for a more complete look at this issue, you can read part 1 and part 2 of Race Forward: Moving the Race Conversation Forward.