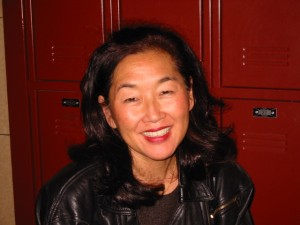 (A note from the editor: This past weekend, Korean Americans celebrated Lunar New Year or Seollal. This is the third and final installment of our series on Lunar New Year. Last week we published posts on Chinese and Vietnamese New Year. Guest blogger Melanie Hahn has a long history in the field of education. She wrote the proposal for the first Korean Bilingual Education Program in a public school in the nation for the San Francisco Unified School District.  She has also taught English as a Second Language to Korean adult immigrants.  Her research interests include include biculturalism ; teacher education; and multicultural education.)
By Melanie Hahn
Guest Blogger
This year is a very auspicious year as it is a blue Horse year for Koreans. Horses symbolized wealth and also procreation. Thousands of years ago, one could trade a horse for 2 or 3 slaves. So, horses were highly valued. In Korea, we used colors to denote an element such as wood, water, air, metal etc. In any event, what it means is productivity or an extension of procreation and applied today, this year is a fantastic year for business. It makes sense to me that blue represents sky/air as the meaning of a blue horse would be prosperity in business beyond and above one's expectations. It is one of the best year's in the Korean zodiac.
Our  family photos are online with the USC Korean Heritage Museum. My father has pictures of celebrating Korean New Year in Chicago when he was a kid.
I'm third generation Korean American. We don't do anything but go home and get money. That's the ceremony oh. We also eat duk soup,  a traditional Korean New Year dish.