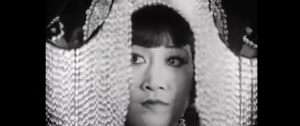 Two Asian Americans have been named to the Martial Arts Hall of Fame.
The Martial Arts History Museum's Hall of Fame today selected silent film star Anna May Wong and pioneer actor Mako as its next inductees.
Wong was the first Asian American film star and played lead roles in Daughter of the Dragon, Shanghai Express and many more.
"It was a time when people like Warner Oland was cast to play the starring role of Charlie Chan, Peter Lorre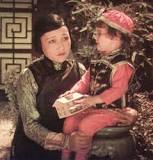 playing Japanese detective Mr. Moto and all of the leading roles in the Chinese film The Good Earth were played by non-Asians. Anna May Wong had to combat the way Hollywood looked at the Asian-American community and force her way into being considered a major player on the silver screen," notes museum president Michael Matsuda. "Without Wong, it would have taken a lot longer for Asians to be recognized as principal actors."
Mako Iwamatsu starred in both tv and movies. Before there was Madonna, there was
Mako.
He was nominated for an Academy Award for his role in the movie Sand Pebbles.
He was also founding member of the Asian American theater group in Los Angeles, the East West Players.
You can learn more about the Hall in the clip below.

You can learn more about the legendary Wong below.