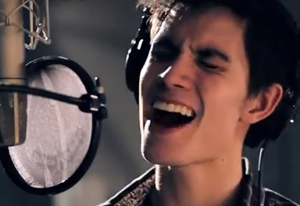 While the door remains closed for many Asian Americans trying to break into Hollywood, AAPI entertainers are finding a big audience on social media.
A blog by Andrew Lam in Asian Fortune looks at this dichotomy and wonders when Asian Americans will be given the opportunity to find their audience in the glitter and glammer of Tinseltown.
People like Sam Tsui (pictured)can generate 75 million views on You Tube.
Ryan Higa's comedic hits on You Tube average over 30 million views each and David Choi has translated his social media stardom into appearances on several TV shows.
Despite this success, for every Daniel Dae Kim in Hollywood, there are seemingly twice as many instances of yellowface casting and stereotypical depictions of Asian Americans.
Is it a matter of time before Hollywood wakes up and sees the potential of expanding its audience or are we destined to be talking about this 20, even 30 years from now when the minority majority in this country becomes a reality?
Andrew Lam shares some interesting thoughts on this subject in Asian Fortune.