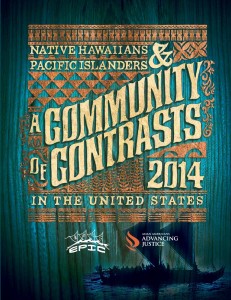 A new report out highlights major issues for Pacific Islanders when it comes to education, health and financial stability, reports KPCC.
The study from EPIC, or Empowering Pacific Islander Communities, and Asian Americans Advancing Justice is already being called the most comprehensive report on Pacific Islanders in California and the mainland ever.
It found that unemployment during the recession increased by 123 percent for Pacific Islanders. That's more than any other racial group.
The number living in poverty grew by 56 percent.
Their educational attainment, just 18 percent have bachelor degrees, is below the national average.
The community's rate of diabetes and obesity are also higher.
More than 1.2 million Native Hawaiians and Pacific Islanders live in the United States, just a small percentage of the 18 million AAPI community.
What does all this mean for policy makers? You can read more about that on KPCC.