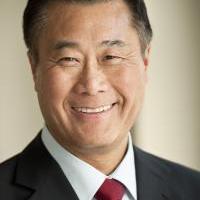 Associates of a 60-year old dentist with no criminal record say there's no way he's involved in gun running, reports the San Francisco Chronicle.
Wilson Lim is accused of agreeing to deliver weapons from the Philippines to an undercover FBI agent posing as a mafia member.
At the center of the deal, according to court records was California State Senator Leland Yee, who is accused of facilitating the transaction.
Those who worked with Lim at his Daly City dental office say they are stunned.
"We're here with him constantly," says dental assistant Artika Singh. "Eight hours a day is a longtime. I see him more often than my family. If he was doing something, we'd know it."
Others also say Lim is an unlikely suspect. You can read about that, along with his financial problems in the San Francisco Chronicle.
Also getting a lot of attention in this case is the Ghee Kung Tong.  Three of its members have been arrested in the probe, including Raymond Shrimp Boy Chow. However, the Ghee Kung Tong told the San Francisco Examiner it's not involved in criminal activity, and anything its members are accused of doing outside of the organization is completely separate.
"It is unfair to associate any kind of crime with the association," said Katy Shu, a leader of Ghee Kung Tong. "A lot of people in the community are members, but what they do on the outside has nothing to do with the tong."
However, prosecutors paint a much different picture of the organization.
You can read more on both sides of this issue in the San Francisco Examiner.