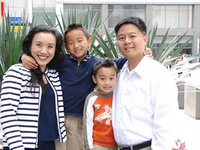 Six Democratic state legislators have pulled their endorsements of California State Senator Ted Lieu (D-Torrance) in his congressional race to succeed retiring Congressman Henry Waxman (D-Beverly Hills).
The Los Angeles Times reports the action comes after Lieu withdrew his support for SCA5, a proposed constitutional amendment that would have reinstated the use of affirmative action in public university admissions.
"As lifelong Democrats, we support the core democratic values of inclusion and diversity and we expect the candidates we support will share these values. Our constituents depend on us to take even the most divisive issues and use our leadership to help bring people together and guide the path toward progress.
"At this point, we cannot in good conscience endorse a candidate who does not share that perspective," the six wrote in a letter.
The six who signed the letter are State Senators Ricardo Lara of Bell Gardens, Norma Torres of Pomona and Holly Mitchell of Los Angeles and Assembly members Lorena Gonzalez of San Diego, Anthony Rendon of Lakewood and Jose Medina of Riverside.
In his response, Lieu said "I have fought my whole political life to ensure that inclusion and opportunity for all communites remains paramount in all decisions we make. I view every action I take through that lens.
"To distort my position into anything other than that is fundamentally unfair."
You can read more about Lieu's rivals in his race for Congress in the Los Angeles Times.