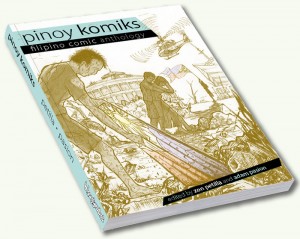 A Filipino American and California native is putting together an anthology of comics that are both inspired by Filipino culture, history and forklore and advocate for positive social change, reports Rappler.
Adam Pasion and co-editor Zon Petilla recently completed a successful Kickstarter campaign that raised over $5,000, well over their $3,000 goal.
All money raised from Pinoy Komiks: Filipino Comic Anthology will be donated to Typhoon Haiyan relief.
Pasion was involved with a similar book, Aftershock, after the earthquake and tsunami in Japan.
"We might not be able to give a bunch of money right up front, but we can continue sending money as long as the books keep selling," said Pasion. "In the case of Aftershock, we were able to give several thousand dollars to rebuilding efforts over the course of three years. I think this makes a difference as funds don't get bottlenecked or misappropriated."

You can watch Pasion and Petilla describe their latest project in the video below.