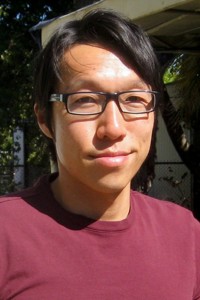 Students at Stanford are fighting a decision to deny tenure to Asian American Studies professor Stephen Sohn, reports the Stanford Daily.
More than 1,400 signatures have already been gathered on Change.org asking that the university reconsider.
Stephen Sohn is an English and humanities professor who also teaches in the Asian American Studies Department.
"With his imminent departure, Stanford will lose one of its already few Asian American Studies professors, and we will continue having barely any tenured Asian American faculty members in the humanities," wrote Annabeth Leow '16.
"I don't think he would have been evaluated as an Asian American scholar because clearly based on all of the support he is getting from the scholarly field and the literature world he would have probably passed — so it must have been as an American-ist and then what are the implications then?" asked Sunli Kim '15.
Currently the Asian American Studies department at Stanford has just two faculty members and a program chair. The department relies heavily on professors from other universities to teach classes.
You can read more on the impact to Sohn's tenure denial on Asian American Studies in the Stanford Daily.