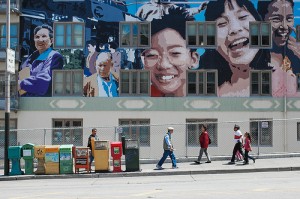 Chinese American leaders in San Francisco's Chinatown today cautioned the public against stereotyping their community, following the arrest of State Senator Leland Yee(Photo by jakubkadlec).
"The level of virulence that we've been seeing around the public response I think is very troubling," said Malcom Yeung, with the Asian and Pacific Islander Counsel, said to ABC7.
"Secret societies and gangs and that kind of stuff," Rev. Norman Fong said. "That kind of stuff got cleaned up quite a while back."
You can hear more of their concerns in the clip below from ABC7 News.