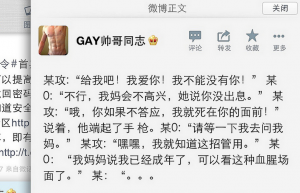 A report from a San Francisco city task force on lesbian, gays, bisexuals and transgenders has found that the church is an important source of support for Asian American and Pacific Islander members of the LGBT community, reports the Bay Area Reporter (photo by See-Ming Lee).
A survey of more than 600 members of the LGBT community who were at least 60-years old found that 4 percent identified themselves as Asian Americans or Pacific Islanders.
60 percent said they rely on social support from religious groups.
"Within the API community there are many different nationalities, so for some of the Asian countries where Catholicism or Christianity are more prominent, they tend to seek out support from churches more so than some of the other communities, such as the Chinese community," said Cecelia Chung, a task force member.
You can read more about the survey in the Bay Area Reporter .