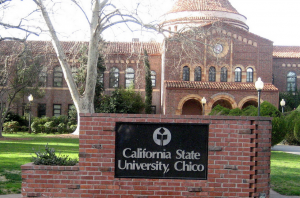 Educators who work with Hmong American students say getting the parents involved in their children's education can be a struggle, according to Diverse Issues in Higher Ed (Photo by Suzi Rosenberg).
At Chico State in Northern California, just 7 percent of those students who entered the college in 2009 graduated within four years.
40 percent dropped out before their junior year. The situation is said to be similar at Sacramento and Fresno State.
"We have to find ways to get parents involved," said Chico financial aid advisor MaiHoua Lo. "We need to educate the parents — maybe it's bringing them for overnight stays on campus — but they need to understand how our students live."
At Chico State, a third of the 872 AAPI students are Hmong.
You can read about outreach to Hmong families and what's being suggested to improve the situation in Diverse Issues in Higher Ed.