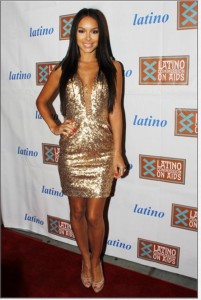 Bruno Mars returned to his home state of Hawaii for three sold out shows this weekend.
He's been spotted on the island enjoying his homecoming with girlfriend Jessica Caban.
Caban is a fashion model and was the first Latina to be crowned champion on Model Latina.
No word on whether Mars brought Caban home to see his father, Peter Hernandez. His mother Bernadette Hernandez died of a brain aneurysm last year.
You can see about a dozen pictures of Mars with lovely Jessica in gossip.net.