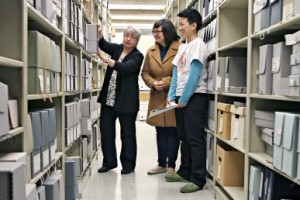 The  Queer Asian American Archive is launching a new collection of LGBT Asian American history, reports the Windy City Times.
(Photo from University of Illinois, Chicago)
The project at the University of Illinois at Chicago is seeking materials for a new collection.
Laura Fugikawa who co-founded the project says she was inspired to do this after finding there was little research material available in Chicago and the Midwest.
You can go to the Windy City Times. to learn how you can donate.