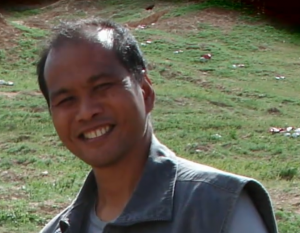 A devoted father, husband and doctor who dedicated seven years of life to save mother and babies in Afghanistan has died doing what he so loved, reports ABC News.
Dr. Jerry Umanos, a Filipino-American pediatrician from Chicago and a volunteer for a non-profit Christian group that ran a hospital in Afghanistan, was gunned down as he greeted two other Americans outside the hospital. In all three Americans were killed. The names of the others have not been released.
Umanos wife who also volunteers in Afghanstan made a heart wrenching statement outside her Chicago home after learning of Jerry's death.
You can watch that along with an interview done with her husband two years ago about his work in Afghanstan in the clip from ABC News below.