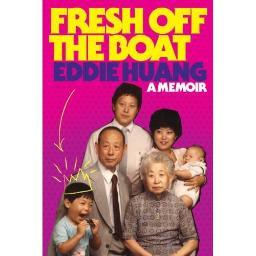 It's decision time on what could be the first series on network television with a predominantly Asian American cast in 20 years.
A pilot based on the memoir of Asian American celebrity chef Eddie Huang has been completed, reports Jeff Yang of the Wall Street Journal .
Yang should know. His son plays little Eddie Huang. Papa Yang says executives at ABC are expected to decide within the next week if Fresh Off the Boat will be given a regular time slot or die before it is ever seen.
The last Asian American family sitcom was Margaret Cho's short-lived All American Girl.
The significance of ABC's upcoming decision can not be understated for diversity and for the Asian American community. ABC executives pledged after the Jimmy Kimmel Kill everyone in China debacle that it would meet with executive producers to develop more roles for Asian Americans.
This is an opportunity for them to make good on that promise.
You can read Yang's take on all this and his comparison between Fresh off the Boat and Cho's All American Girl in the Wall Street Journal .