The Asian American movement is not what it used to be…and that's a good thing (Photo by Kheel Center).
In the 1960s, the term Asian American was largely synonymous with East Asians and quickly expanded to include Pacific Islanders, Native Hawaiians and Filipinos.
Some consider Filipinos part of the Pacific Islands due to the proximity of the Philippines to that region, but others in the community may feel closer to the Hispanic community as many Filipinos adopted Spanish surnames while under Spanish rule.
Today the term Asian American  includes a diverse groups of ethnic groups from Southeast Asia and South Asia (photo by Smithsonian APA).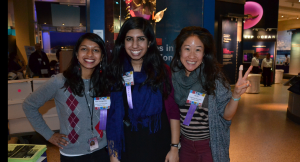 This diversity of the Asian American Pacific Islander community is part of its strength, but also presents a challenge.
These differences in culture and language make it difficult for some within these groups to identify as Asian American.
The blog Reappropriate talks about the strengths, challenges and frustration of the Asian American identity.
It's a good read and one worthy of discussion. Feel free to share your thoughts about this below.