The White House Initiative on Asian Americans and Pacific Americans kicks off Asian American and Pacific Islander Heritage Month with an opening ceremony from 9 AM Eastern Time on Tuesday morning, May 6 until noon.
You can watch taped coverage of the event on a web stream from the US Department of Interior.
There will be a spoken word performances from George Yamazawa, Jr who at 23 is the youngest poet in the
nation to become a National Poetry Slam Finalist and Southern Fried Champion.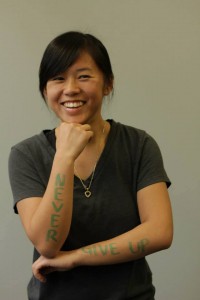 Maxie Moua is also scheduled to perform. She is the 2012 Silver Key in the California Writes! contest winner and has won the Hmong American Writers' Circle Award two years in a row.
Kama Hopkins will share his passion for Hawaiian music and Mike Song and KRNFX will dazzle with their dance moves.
Vice President Joe Biden is expected to give remarks and Circuit Court Judge Sri Srinivasan will swear in new members of the President's Advisory Commission on AAPIs.
You can watch taped coverage of the event right here.