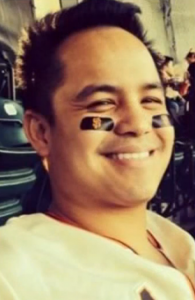 A man who shot and the killed the cousin of Asian American journalist and blogger Emil Guillermo has been released by San Francisco police pending further investigation.
Stephen Guillermo returned to his apartment building Saturday night, but accidentally went to the wrong apartment.
The tenant who lived there shot and killed Stephen.
"This is a situation where shoot first, ask questions later really shouldn't apply," said Emil Guillermo.
Guillermo writes a weekly blog for the Asian American Legal Defensed & Education Fund as well as for a number of publications. He has also written a series of stories about San Francisco Giant and two-time Cy Young winner Tim Lincecum for AsAmNews.
Guillermo sent out this tweet about his cousin this evening.
No #justiceforstephen as suspect released in SF pending further investigation. #Outrage

— Emil Guillermo (@emilamok) May 7, 2014
The family appeared before the San Francisco Board of Supervisors to make an impassioned plea for charges to be filed in this case.
You can see some of that testimony in the clip below from ABC7 News.