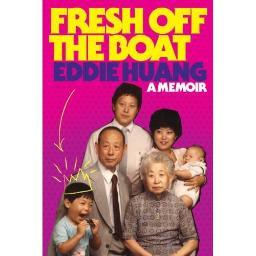 It's official.
Word came out on Twitter just minutes ago that ABC has decided to pick up Fresh off the Boat, a weekly comedy based on the memoirs of celebrity chef Eddie Huang.
It will be the first Asian American family comedy on network television in 20 years.
The first and only other show was All American Girl starring Margaret Cho, which also aired on ABC.
Jeff Yang, father of Hudson Yang, who will star in the show, tweeted out the following:



Thank you @ABCNetwork!!!! And to @chineseguy88 @MrEddieHuang–CONGRATS!!! pic.twitter.com/RiIDrZ04Bi

— Jeff Yang (@originalspin) May 10, 2014
So did Eddie Huang himself.
ITS OFFICIAL THE CHINKSTRONAUTS HAVE LANDED! KICK IN THE DOOR WAVIN THE .44 ALL U HEARD WAS FOBs DONT HIT ME NO MORE http://t.co/3LkJJ4Fxdo

— RICH HOMIE HUANG (@MrEddieHuang) May 10, 2014
Even Ben Sherwood, President of ABC News got into the act.
Cheers and laughs to Nahnatchka Kahn, Jake Kasdan and @MrEddieHuang on "Fresh Off The Boat" series pick-up #ABCUpfront Ke

— Ben Sherwood (@BenSherwoodABC) May 10, 2014
.
We can hardly wait to see the show's debut. Congratulations to all involved, including ABC for making a wonderful decision.
RELATED STORY: Randall Park to co-star in Fresh Off the Boat