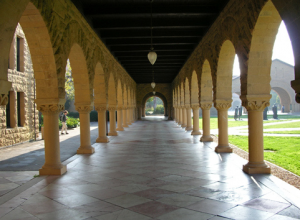 A survey conducted by three researchers from Illinois State and Baylor University found only eight Asian American educators have attained highly coveted endowed professorships, reports Diverse Issues in Higher Education(photo by Lee Brimelow).
The survey by Nicholas Hartlep and Kendra Theodosopoulos of Illinois State University and Grant Morgan of Baylor University found white males are most likely to hold endowed positions.
82.7 percent were white, 15.1% were non-Asian minorities and just 2.2% Asian American. 58.1 percent were male.
All the Asian Americans who received endowed professorships did so since 2005.
The authors concluded:
"If we were to conclude that Asian Americans are model minorities, we would be misjudging Asian Americans' presence.

"While many see them as model minorities, the reality is that Asian Americans have their own unique set of struggles and circumstances. I believe that our national analysis of endowed professors of education shows that, despite being thought to be model minorities, Asian Americans are not all scientists or mathematicians."
You can read a lot more detail about their survey in