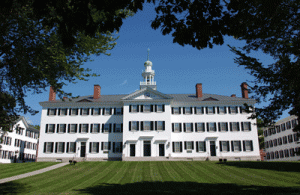 A panel of diverse Asian American students talked about their experience with race and ethnicity on the Dartmouth campus this week, reports The Dartmouth.
While their stories were specific to Dartmouth, students from other campuses would likely be able to relate to them as well.
"I feel like a minority within a minority," said Francis Slaughter who is Filipino American. "The Asian American tale on campus is Korean and Chinese." Slaughter thinks more discussions need to take place about the intersection of culture and identity.
Fischer Yan said she became closer to his culture after being challenged by other students to close her "gap in racial literacy." After that she became inspired to challenge racism and learn more about racial issues.
Saaid Arshad is Pakistani American, but grew up speaking Urdu thinking he was more Pakistani until he actually went to Pakistan.  Now he feels comfortable being Pakistani American "without any sort of compromise."
Maan Tinna is both queer and South Asian and recalls he justified the racist pledge name he was given by his fraternity. Now he says despite sometimes good-natured intentions, he can no longer accept humor as an excuse for racism.
Karima Ma also saw racism in the Greek system, but says its not limited to just there.  "From the first few weeks of my time at Dartmouth, my race and my gender have never been more apparent to me," she said. "I am lucky to not have experienced overt racism or sexism at Dartmouth, but I'm talking about the subtle things."
Can you relate to any of these stories. Share your experiences with AsAmNews.