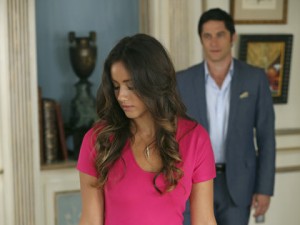 Maurissa Tancharoen is one of the few executive producers working in television who also happens to be Thai American, reports ABS CBN.
As showrunner and executive producer of Marvel's Agents of S.H.I.E.L.D, she has the ability to make decisions that have lasting impact.
"I've tried every literally career path in Hollywood and I've failed many times. The fact that I'm in a position now where I can create stories that are for Asian-Americans and have the ability to create characters that can absolutely be played by Asian-Americans is something I'm proud to be able to say I do," she said.
Tancharoen recently received a Visionary Award for her work from East West Players.
Among the cast are two Asian Americans playing strong women characters, Chloe Bennett and Ming-na Wen.
You can hear Tancharoen's thoughts on last week's season finale and Ming na's feelings about her character after the first season on ABS CBN.