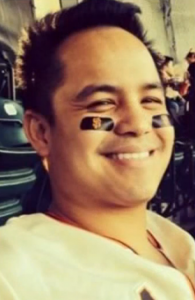 Stephen Guillermo, the Filipino American who was shot this month when he accidentally entered the wrong apartment, will be awarded a college degree from San Francisco State posthumously.
It was a bit of good news for what must seem like a sea of bad news for his family.
Emil Guillermo, a journalist who happens to be Stephen's cousin, reported the news in his blog for Diverse Issues in Higher Ed.
Emil reported the idea came from one of Stephen's professors and advisor, Professor Sophie Clavier.
"He was such a hard working young man, and such a nice person, said Clavier in an email to Emil.  "My heart goes to you as I remember Stephen's beautiful smile. The International Relations Department grieves with you."
The family is still pushing for charges to be filed against Stephen's killer.
He had been jailed, but was later released