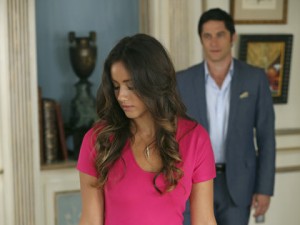 Show executives at Marvel's Agents of S.H.I.E.L.D are revealing that Chloe Bennet's Skye character will be a lot more edgier and dark in season 2, reports Breathecast.
"Skye finds out a lot about her family coming up, or lack thereof. She doesn't know where she's from or if she's human, or alien, if she has powers. She has no idea, so we'll be seeing a lot of her finding that out," said Bennet.
She has been much more open about her decision to drop her Asian surname, giving numerous interviews on the subject.
Bennet is featured in this month's issue of Esquire.