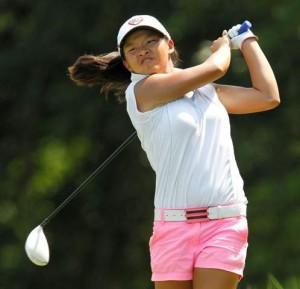 11-year old Lucy Li recently became the youngest person ever to qualify for the US Women's Open .
You can now add another young remarkable Asian American teen to the qualifying list.
16-year old Megan Khang (photo from Hmong Thrills )  has qualified for her second US Open in three years, reports the Boston Globe.
She did it by hitting a pair of 2 under par 70s at Thorny Lea Golf Club in Massachusetts.
Khang missed the cut when she qualified the first time at the age of 14.
The tumbir site Hmong Thrills reported in 2012 that according to Megan's mom, her daughter is the first Hmong American, man or women, to play in a major.
You can read more about what Khang has accomplished in the Boston Globe.