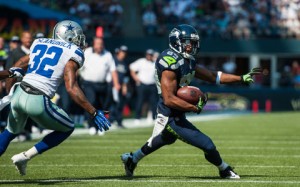 Wide receiver Doug Baldwin of the Super Bowl champs Seattle Seahawks has signed a two year contract extension, reports the Bleacher Report.
The Filipino American lead the Seahawks in receiving yards last year.
Many were surprised it took the team this long to reach an agreement with Baldwin, but he didn't seemed too concerned and even made the pledge just last week not to hold out.
Baldwin put his Filipino American pride on center stage when he entered the stadium waving the flag of the Philippines shortly after Typhoon Haiyan.
You can read more about Baldwin's deal in the Bleacher Report.