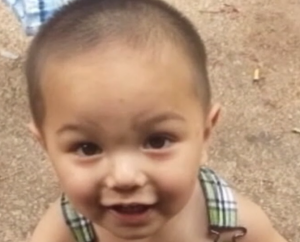 It was a drug raid gone wrong. Now a 19-month old baby is in a coma because of it, reports ABC News.
Sheriff deputies raided a home in Habersham County, Georgia where they say an informant told them a drug deal had been conducted earlier.
A deputy threw a flash grenade and it landed in the baby's portable crib where he was sleeping.
Bounkham Phonesavanh is in a medically induced coma.
"It was a big flash, a loud bang, a bunch of yelling, and my son screaming," the boy's mom, Alecia Phonesavanh, 27, said.
"They lied to me. They kept telling me my son was okay," she said. "When I saw his playpen I just about threw up. I got really sick, I was so scared."
Police say they did not realize children were present, and had they did, would have been more careful.
You can find out more about police response to the raid and what went wrong on ABC News.