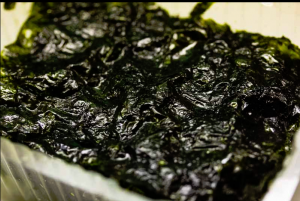 Jenny Oh recently posted about five Korean American comfort foods in her life for KQED (Photo by Steven Depolo)
She listed them as dried seaweed, rice, spam, steamed egg casserole or gyeran jjim, and jjampong ramen.
All of us have favorite foods when we were kids that even today may remind us of our childhoods.
I still love my mom's jook or Chinese porridge. Steam curd soup also ranks up there and I always look forward to Chinese sticky rice or stuffing on Thanksgiving.
There's always a soft spot for won ton in my tummy and I love steamed cha siu bow or pork buns. Seems like everyone these days is eating the baked buns, but the steamed one are for me.
Share your comfort foods below.