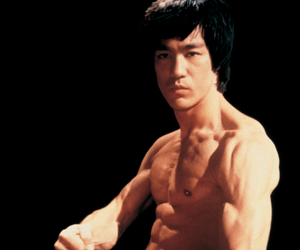 Can we trust Hollywood to do justice with a Hollywood biopic of Bruce Lee?
I hope so, but I have to admit I'm a bit skeptical.
Variety reports that director George Nolfi who directed The Adjustment Bureau has been signed on to the project.
Birth of the Dragon will be produced by Groundswell Productions.
Christopher Wilkinson and Stephen Rivele will write it.
I'd feel a little better if there were some Asian Americans in key positions for the movie, but to the best of my knowledge there are not.
Lee's story is not just a beat em up, tough guy movie. It's a story of a man who took on racial prejudice in Hollywood and refused to give in to stereotypes. It's a story that definitely needs an Asian American perspective.
The film will center around Lee's duel with Wong Jack Man, China's most famous kung fu master, and their battle with Chinatown gangsters.
There's no word on who will play Lee.