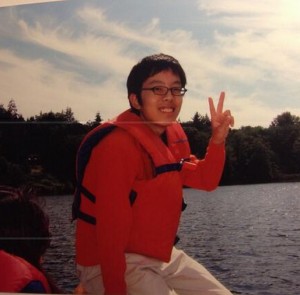 Friends and family gathered Sunday to say their farewells and share their memories of David Wang, a 20-year old UC Santa Barbara student fatally stabbed by Elliot Rodger, reports ABC7/KGO.
His mother Jane Liu spoke these poignant words at the memorial.
"I'm missing you," she said to her son. "Your arms around my neck, my shoulder, holding my hands, hugging me, loving me."
His family says Wang had planned to move out of the apartment he shared with Rodger and one other, James Cheng-Yuan Hong, at the end of the semester.
Wang,  Hong and 19-year-old friend George Chen were all stabbed to death in the apartment before Rodger went on his deadly shooting spree.
All three were from the San Francisco Bay Area. Wang graduated from Fremont Christian School.