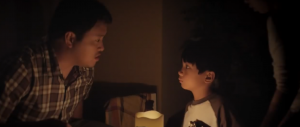 A film about gender identity in the Filipino American community will be playing at the world's oldest LGBT film festival, Frameline, this month, reports GMA.
Prinsesa by Drew Stephens is the short film of a young Filipino American boy who would rather play a princess in the school play.
His father struggles to understand this as he comes to grips with both his parenting skills and his own masculinity.
"This story attempts to show my admiration for the children who may not follow traditional gender roles, as well as the parents who support them," said director and co-writer Drew Stephens.
Prinsesa will be shown as part of Homegrown at the Victoria Theater in San Francisco on June 22 at 11 am.
You can read about what inspired this film in GMA.