(Note from the editor. The headline has been corrected so as not to confuse Seattle Pacific with another university. We regret the error.)

Emil Guillermo reports in his blog for the Asian American Legal Defense & Education Fund that a student being hailed as a hero for his role in stopping a gunman at Seattle Pacific University is Asian American.
Armed with a rifle and a handgun, police say Aaron Ybarra opened fired, killing one person and injuring two others.
Ybarra stopped to reload. That's when Jon Meis sprung into action, pepper spraying the suspect and then tackling him to the ground until police arrived.
"I wasn't surprised to see he was the hero — his resourcefulness, love for others and knowledge of the greater good are what defines him, in my mind," CNN quoted Andrew Van Ness as saying in an e-mail.
"I could have been one of these people that was injured or in critical condition," said Meis' friend Patrick Maguire. "A lot of (students) were in that building, and he stopped him in the lobby. He didn't get any farther than that. I'm grateful for him, yeah."
The student killed in the shooting has been identified as Paul Lee, a Korean American who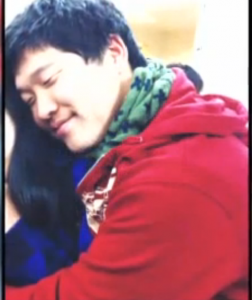 graduated from Beaverton West View High School outside of Portland, Oregon in 2013, reports the Oregonian.
"Paul Lee was a ray of light in my classroom for three years," said Brian Bangerter, one of Lee's former teachers at West View . "It was impossible be around him and not feel happy. Everyone who knew him felt close to him.  He will always be remembered for his infectious positive attitude.  I know I will never forget him."
Lee's brother Albert issued the following statement.
"At a time when we feel a level of loss, grief, and pain we couldn't have ever imagined, we are so overwhelmed by all of the thoughts and prayers from the community. At this moment all we can ask is to continue to remember Paul and all that he has left behind for us."
Meanwhile as preparations are being made for Lee's funeral, hero Meis is two weeks away from his wedding.
Buzz Feed reports that strangers are buying gifts on Meis registry to show their gratitude for his heroism.
So Jon Meis, the hero of the #SPUshooting is getting married in 15 days, here is his registry: http://t.co/pFWRnoGvM1 #prayforSPU

— Otto Rogers (@smashmode) June 6, 2014