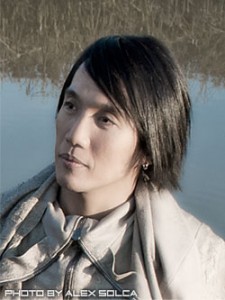 Just weeks after ongoing rumors gained momentum that Steve Perry would return to Journey, the band says it can't and won't continue without lead singer Arnel Pineda, reports App.com.
The Filipino singer was discovered from You Tube while he performed with a Journey cover band. Just weeks ago, Arnel said Perry should come back and replace him.
Drummer Deen Castronovo says the band doesn't take Pineda's talents and the success they've had with him for granted.
"We know a lot of bands that hit like Journey did during the '80s but are playing to 700, 800 people but we're selling out 80 percent of the amphitheaters we play."
"If he (Arnel) leaves, we're not doing this anymore," Castronovo said. "We're not looking for another singer. We couldn't find anyone like Arnel again. But he's with us, and it's a great time for us."
You can read more about Journey and the success they've had with Pineda on App.com.
Then watch Pineda perform the classic Don't Stop Believin' below.