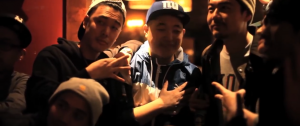 BuzzFeed recently published 22 lyrics from such well known rap artists as Kanye West, P.Diddy and Lil Wayne that are demeaning to Asian American women and Asians in general.
That points to a need for more diversity in rap as a way to reach out to the young and other rap fans through popular culture.
 Colorlines reported on an effort that would do just that.
Producer Jaeki Choi is asking for your support of his film Bad Rap.
He launched an IndieGoGo campaign to complete his film about the obstacles and successes of Asian American rappers.
If the trailer is an indication of how good this film will be, then its worth your support.
There are just six days left in the campaign, so check it out now if you want to back this.
'